Winning Strategies for Selecting Retirement Plan Investment Options
A Multnomah Group Event
Tuesday, February 23, 2016
Recent litigation has affected the process retirement plan fiduciaries use to select and monitor their investment options. In this presentation, Erik Daley will help you make sense of these changes and provide actionable advice for fiduciaries who select investment options. The following questions will be answered:
What makes a good investment policy statement, and do I even need one at all?
How do I select investment options?
How many investment options are too many?
What is the best way to monitor investment suitability?
When should I change investment options?
How should I communicate investment changes to participants?
What is the best way to measure effectiveness?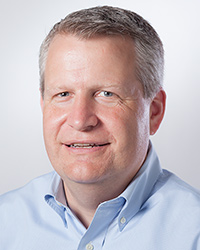 About the Presenter
Erik Daley, CFA, is the Managing Principal for Multnomah Group. He is a member of Multnomah Group's Investment Committee and leads the firm's tax-exempt practice. Erik regularly consults with clients on a variety of retirement plan related topics to help manage their fiduciary risks.


About Multnomah Group
Multnomah Group provides fee-only retirement plan and investment consulting services to for-profit and tax exempt employers in the United States. Our firm's core competencies include investment consulting, vendor search, fiduciary governance, employee engagement, plan design, and fee benchmarking.