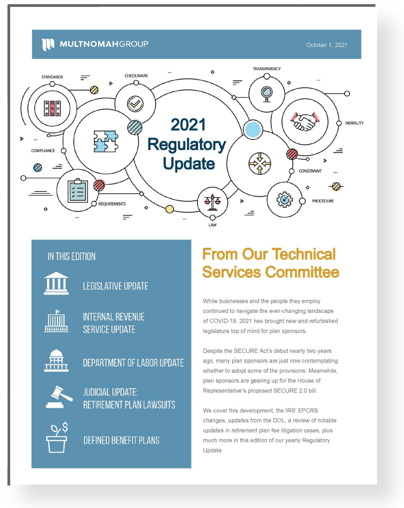 While businesses and the people they employ continued to navigate the ever-changing landscape of COVID-19, 2021 has brought new and refurbished legislature top of mind for plan sponsors.
Despite the SECURE Act's debut nearly two years ago, many plan sponsors are just now contemplating whether to adopt some of the provisions. Meanwhile, plan sponsors are gearing up for the House of Representative's proposed SECURE 2.0 bill.
We cover this development, the IRS' EPCRS changes, updates from the DOL, a review of notable updates in retirement plan fee litigation cases, plus much more in this edition of our yearly Regulatory Update.