This whitepaper serves as a comprehensive roadmap, equipping you with the knowledge and tools necessary to navigate the complex landscape of retirement plan fees.
---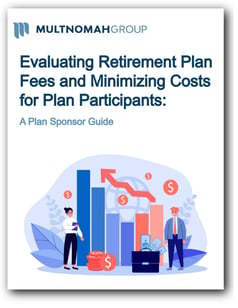 As retirement plan sponsors, as well as human resource and finance professionals, we must ensure that these plans are effective and cost-efficient for the benefit of plan participants. To ensure this efficiency for participants, plan sponsors must possess a comprehensive awareness of what fees may impact plan participants and how those fees interact to affect total cost.
We will delve into the regulatory framework, discussing the guidelines provided by the Employee Retirement Income Security Act (ERISA) and reviewing recent litigation that has impacted retirement plan sponsors. With this backdrop, we can establish a solid fee evaluation and compliance foundation.