The Employee Retirement Income Security Act of 1974 (ERISA) requires a plan fiduciary to ensure that fees paid out of plan assets are reasonable in light of services being rendered.
---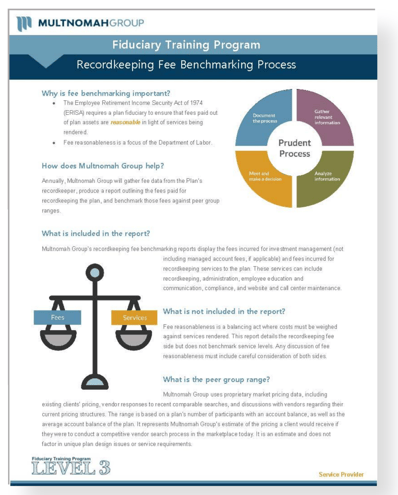 Annually, Multnomah Group will gather fee data from the plan's recordkeeper, produce a report outlining the fees paid for recordkeeping the plan, and benchmark those fees against peer group ranges.
This training walks committees through our process for annual fee benchmarking.
To download a copy of this L3 training material, please fill out the form.