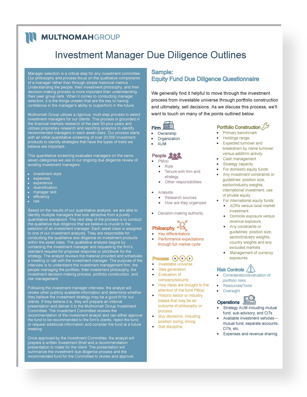 Manager selection is a critical step for any investment committee.
Our philosophy and process focus on the qualitative components
of a manager rather than through simple historical metrics.
Understanding the people, their investment philosophy, and their
decision-making process is more important than understanding
their peer group rank.
When it comes to conducting manager
selection, it is the things unseen that are the key to having confidence in the manager's ability to outperform in the future.
This short resource guide provides a look into how we conduct our investment manager due diligence.