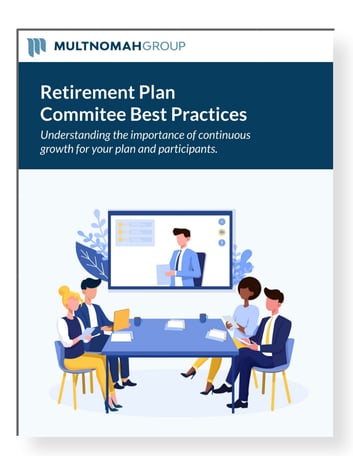 Each time the retirement plan committee meets, does it feel like there is a new rule or legislation your plan is required to comply with? While at the same time, participants are demanding more of you and your organization to be successful because the defined contribution plan is likely the only savings vehicle these individuals will ever have for retirement?
If these feelings resonate with you, so will the 401(k) and 403(b) committee best practices we discuss in this guide.
Download our guide to help understand what the Employee Retirement Income Security Act (ERISA) (and similar state laws) requires for plans, how committees have typically functioned, and how committees will need to function to be successful and sustaining for years to come.