Conducting a 401(k) or 403(b) recordkeeping vendor search can be a detail-laden, time-intensive process that takes up to six months to complete. If the vendor search results in the selection of a new vendor, the conversion can disrupt the norm and create anxiety. Why would a plan sponsor volunteer to do this?
---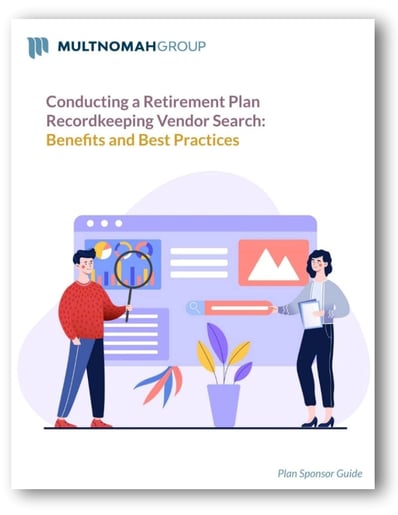 This guide begins with a look at why conducting a vendor search may be necessary to satisfy several of a plan sponsor's fiduciary duties under ERISA, followed by a discussion of the numerous practical benefits that result from a thorough vendor search.
The second half focuses on 12 best practices that, if followed, will substantially alleviate the perceived burdens of conducting a vendor search and help guide the plan sponsor to a perfect-fit vendor.
You can download a PDF by filling out the form.