Investment Menu Design: Best Practices for Defined Contribution Plans
A MULTNOMAH GROUP WEBINAR
As defined contribution plans have grown in popularity, the structure of the investment menu has continued to evolve. For a time it was assumed that more was better, with plans offering an ever-expanding investment lineup. Then everyone started to realize that more funds didn't necessarily improve investors' outcomes.

The Pension Protection Act of 2006 ("PPA") led a new trend to smaller, more compact menus with its blessing of lifecycle funds (funds designed to be the sole investment of a participant) as an appropriate default investment option. Then the 2008 bear market showed the myth of diversification as plans that offered only a couple of fixed income options to complement a dozen or so stock funds saw similar losses across their fund menu. Many plan sponsors are asking, what does an effective investment menu look like?
In this webinar, Scott Cameron of the Multnomah Group will discuss the following:
Selecting appropriate asset classes
Creating a tiered investment menu
Options for low risk investments
Utilizing active versus passive investment options
The appropriateness of target date funds
About Multnomah Group
The Multnomah Group is the leading provider of fee-only retirement plan and investment consulting services to employer retirement plans in the western United States, providing investment consulting, vendor search, benchmarking, and design services.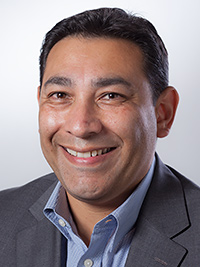 Host: John Chavez
John is a Regional Director for the Multnomah Group in Southern California, consulting with a number of non-profit and corporate plan sponsors on their retirement plan operations.
Presenter: Scott Cameron, CFA
Scott is the Chief Investment Officer for the Multnomah Group and a Founding Principal of the firm. In that role, Scott leads Multnomah Group's Investment Committee, is responsible for the development of the firm's investment research methodology, and conducts investment manager due diligence. Scott also consults with plan sponsors on investment menu design, investment manager selection, fiduciary governance, and vendor fees/services.